This S-58 Sabena helicopter came in a package very similar to the French Dinky Toy of the same helicopter.
The French maker was Miniluxe Aviation and is a nice toy, just the same.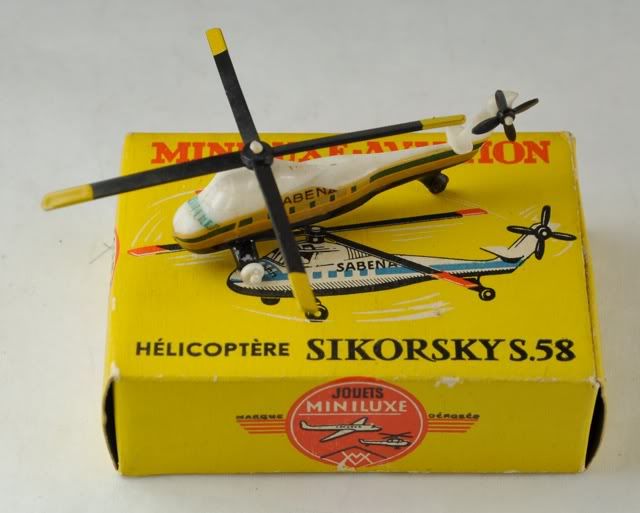 I have only seen one other airplane by Miniluxe Aviation, the Douglas DC-6?-7? I have an example in the original box somewhere and will post when I find it.