For Christmas, I got myself this 25-inch B787 toy (about 1:84 scale) which I found tucked in a corner shelf in an old department store in my hometown.
since it was a toy, I didn't expect much from it but I did admire its form and composition... except for the friction landing gear which I had to change. I also didn't like the original colors, so I painted the thing white.
Now I'm happy. So far, this is the biggest in my collection.
In the photo, I am putting it beside the smallest scale in my collection, a 1:1100 A380.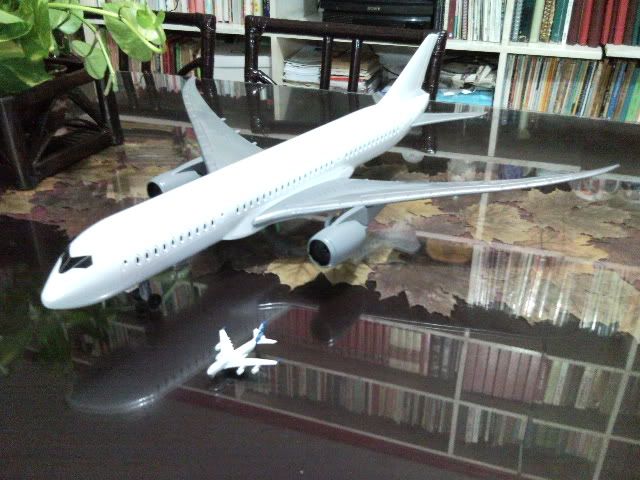 This is the original color scheme I didn't like... beside it is an iPhone to show you its relative size.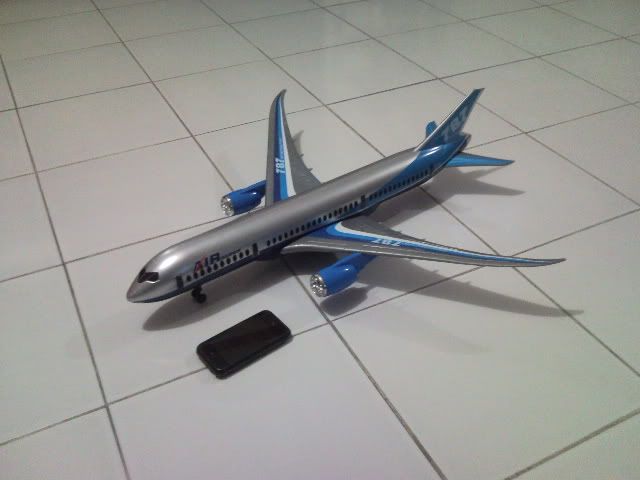 I'm very much interested with unusual scales in models or toys. I also got a good chance of getting this 1:950 (+/-) B747-100.
I just had to change the landing gear to something more proportionate.