Here's a really nice model with one butt ugly paint job.
I love the model but keep it hidden up high on top of a display case because it's almost as ugly as UPS' paint scheme not to mention the condition is deteriorated. Many of you would say it's great--keep it as found. Additionally there were probably not that many DC-8F or Seaboard models made.
I'd like to have it redone in early UAL or EAL colors. Who is reworking these things nowadays that would have original or good quality decals? I talked to Gary Field who didn't have any ideas except to contact a Northwest pilot who is having wooden planes made in the Philppines--I want decals not some signpainter's work. I have a DC-7 that is painted and while the work is good it just isn't right in my eye.
There is always the possibility of trading. Larrymak? Anyone?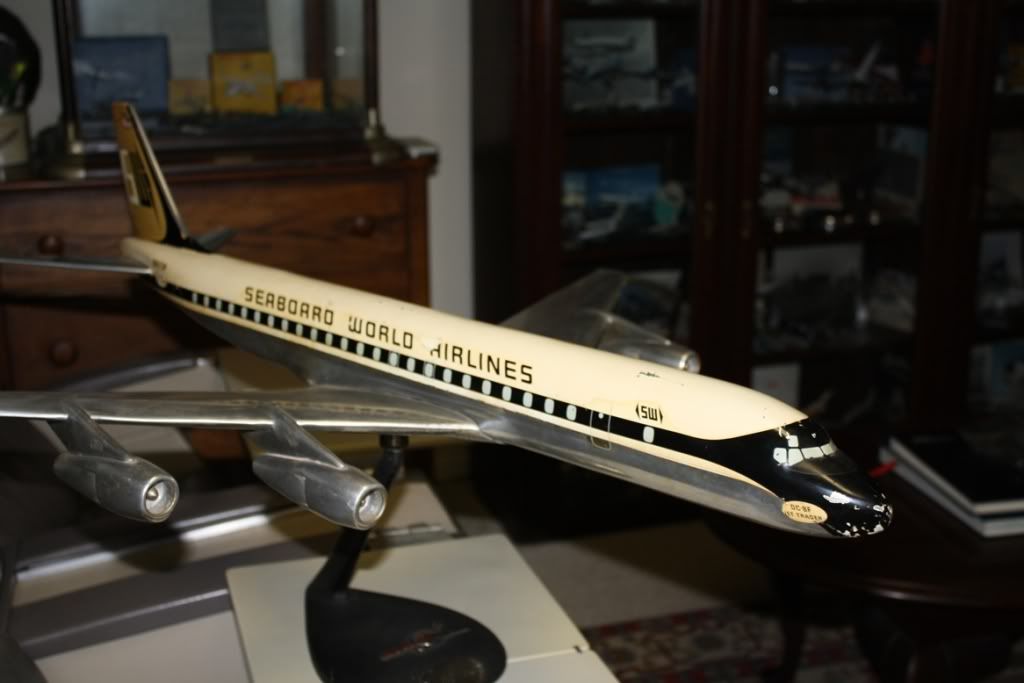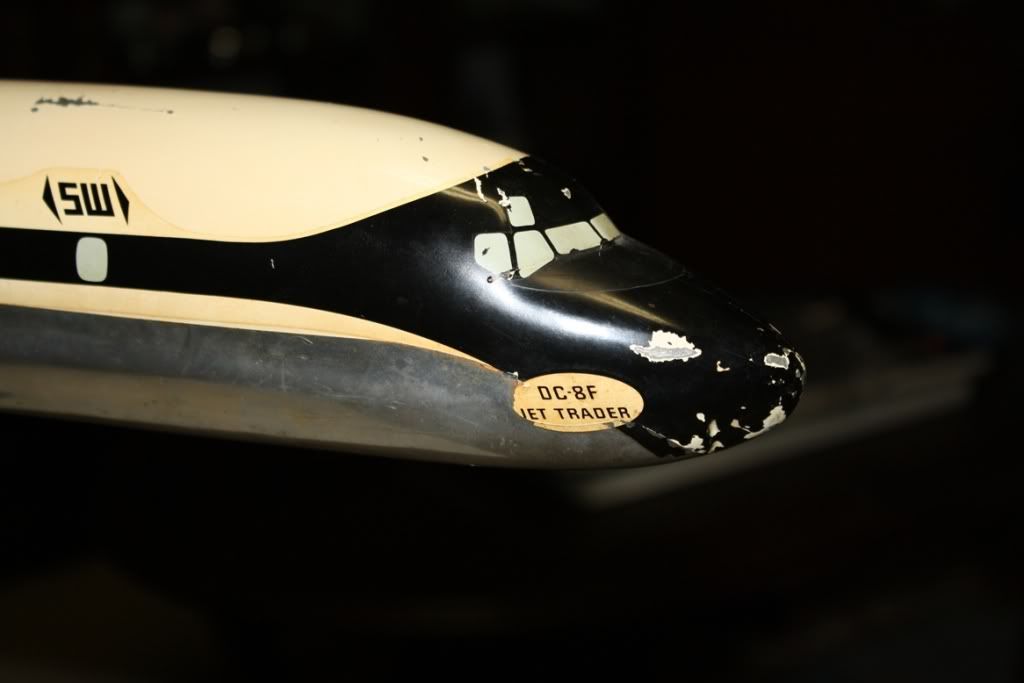 You have to love the size and heft of this thing no matter what it looks like!
Cheers,
Ladd